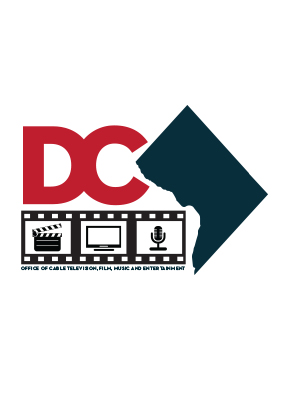 Click to view the sourcebook!
THE 2019 MID-ATLANTIC PRODUCTION SERVICES DIRECTORY DC, MARYLAND, VIRGINIA
Printed Directory distributed by the
DC Office of Motion Picture & Television Development
and the
Virginia Film Office
and available digitally as an e-book, an online, searchable database, and as an iPhone and iPad app.
The Washington DC Production Resource Guide, the official film, video and entertainment production directory of the DC Office of Motion Picture and Television Development is now part of the Mid-Atlantic Production Services Directory.
GET LISTED IN THE PRODUCTION DIRECTORY HERE!
If you do not know your username and password, call Oz before you log in as an
EXISTING CUSTOMER
.
Use the NEW CUSTOMER link only if you have not received an email, phone call or postcard from Oz.
Your listings will go online immediately and will appear in all the print and online versions of the 2016 Production Directory.
Basic Listings: Free
No Charge For Basic Listings, Available To All DC, Maryland and Virginia Freelancers, and Limited To 3 Credits.
Upgraded Listings: Start At $80
Featured More Prominently In The Directory And Online, Available To All Mid-Atlantic Freelancers And Companies, You Will Receive A Copy Of The Production Directory, Your listings will also appear in the online versions of the Virginia Production Services Directory and the Maryland Online Film & Video Directory, and Upgraded Listings Give People A Reason To Call You . . . A 25-Word Description Of Your Services, And Up To Ten Credits.
Other Options: Add A Web Address And Web Link To All Your Listings, First Come, First Serve: Take An Exclusive Banner Ad In Your Category - Includes Your Upgraded Listing And Web Link
Already Have Basic Listings And Want To Upgrade Those? Call Anyone At Oz.
Questions? Call or email Oz at 800-705-1121.
BEFORE YOU GET LISTED IN THE PRODUCTION GUIDE
1. Please download the
MEDIA KIT
for the Production Guide to familiarize yourself with listing formats and categories.
2. Two types of listings: Basic or Upgraded.
Basic listings, free of charge, are available ONLY to freelance crew members that are residents of DC, Maryland and Virginia. Limit two. Basic listings have only limited information.
Any Mid-Atlantic freelancer or company may take upgraded listings. Please call Oz if you or your company need upgraded listings in more than six categories. Upgraded listings feature more information, and they are featured more prominently in the printed and online versions of the Production Directory.
3. Check out this link to see your current Production Guide: THE WASHINGTON, DC PRODUCTION RESOURCE GUIDE.